Ribbed Steel Garage Doors
These garage doors are available in multiple colors and panel designs. They can be installed with or without windows, and are available with or without insulation.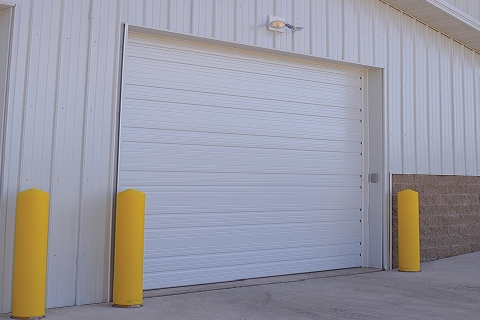 R
olling Steel Doors
Petra Overhead Doors rolling service door product line ensures that your project specifications will be met with ease and style. Ideal for situations where sideroom and headroom are at a premium, our upward-coiling service doors fit openings up to 1500 sq. ft. (139,355 sq.mm) and are available with the industry's widest array of slat profiles, curtain materials and colors, offering a virtually endless array of options to satisfy both aesthetic considerations and working requirements.

Full-View aluminum and glass garage doors
The perfect choice for architectural applications that require bright light, open visibility and a modern, industrial feel, Full-View aluminum and glass garage doors can be used as a standard exterior garage door, as an interior "partition" or even as a versatile patio door to seamlessly merge indoor and outdoor spaces.

Well-suited for restaurants, service stations, car dealerships, fire stations and trendy commercial retail and office spaces with a distinct architectural appearance.